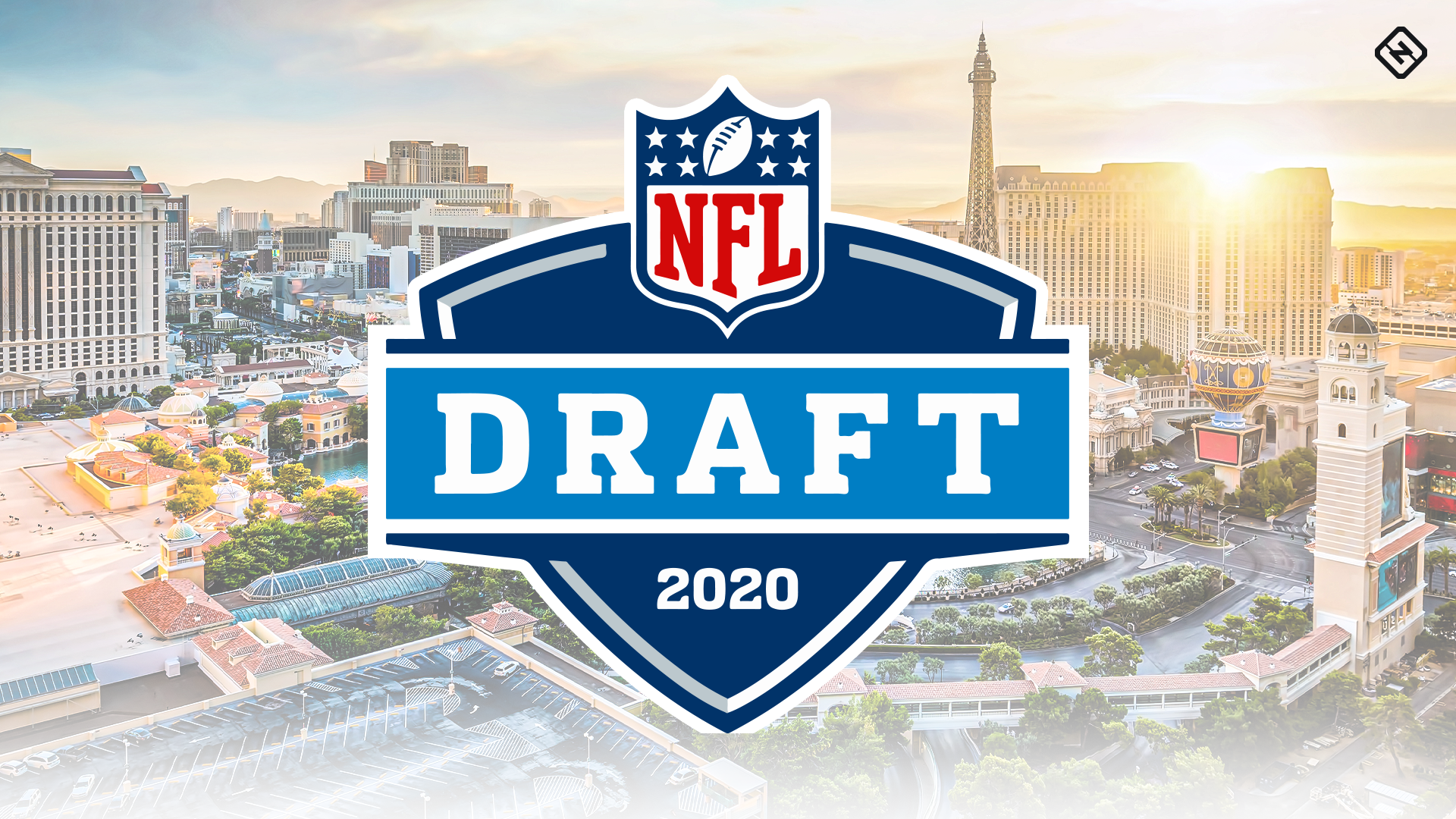 Round 1
#1. Cincinnati Bengals-QB Joe Burrow
This pick has been a forgone conclusion for months now. The Bengals get the new face of their franchise and a quarterback they can build around for the next 10-20 years. The only way this pick changes is if it's the Miami Dolphins trading up to #1 and selecting Joe Burrow.
#2. Detroit Lions-DE Chase Young (Lions trade #3, #67, #85 & their 2021 4th round pick to the Redskins for the #2 overall)
In my last mock draft, I had the Redskins taking Tua because I personally think he is an upgrade over Dwayne Haskins. However, the Redskins have not shown any sign of wanting to move on from Dwayne Haskins as their starting quarterback. Instead the Redskins, who have no second-round pick, trade back to acquire extra picks in this draft.
So, with the #2 overall pick the Detroit Lions trade up one spot to get Chase Young, the tenacious pass rusher who will play opposite Trey Flowers and help the Lions reck havoc on offensive lines.
#3. Miami Dolphins-QB Tua Tagovailoa (Dolphins send #5, #26, & #70)
The Redskins trade back again allowing the Dolphins to move up and secure the player that they have wanted all along. Tua, if he can stay healthy, could become the next great franchise quarterback for the Miami Dolphins.
#4. New York Giants-RT Tristan Wirfs
The New York Giants need to protect their new franchise quarterback Daniel Jones. Wirfs gives the Giants a perennial all pro RT that they can rely on for the next 10+ seasons.
#5. Washington Redskins-LT Mekhi Becton
After trading back twice and acquiring picks #26, #67, #70, and #85 in this year's draft, along with the Lions 2021 4th round pick the Redskins find their next franchise left tackle. It is only a matter of time before the Redskins trade Trent Williams, with this pick they find his replacement.
#6. Los Angeles Chargers-QB Justin Herbert
The Chargers have announced they won't sign any quarterbacks in free agency and that Tyrod Taylor will be their starting quarterback as they enter the 2020 NFL season. Taylor is only a stop-gap starter who will not be the Chargers long term solution. With the #6 overall pick the Chargers find the next quarterback they can build their franchise around. As some may recall the last time the Chargers drafted a University of Oregon quarterback to be the face of their franchise, they ended up with eventual NFL Hall of Famer Dan Fouts. Let's hope Herbert can have similar success.
#7. Carolina Panthers-CB Jeffrey Okudah
Once again, I have Jeff Okudah going to the Panthers and not the Detroit Lions. That's because in both of my mock drafts I've had the Lions selecting Chase Young. If that doesn't happen, I fully expect the Lions to take Okudah, but for now the Panthers get a terrific player in Jeff Okudah who can match up against Julio Jones, Michael Thomas, and Mike Evans all throughout the season in the NFC South.
#8. Arizona Cardinals-DT Derrick Brown
The Arizona Cardinals just re-signed RT Marcus Gilbert so drafting a right tackle might not be their biggest concern when they are on the clock with the #8 overall pick in this year's draft. Instead they now bring in an extremely talented defensive lineman who will anchor the trenches for their defense for years to come.
#9. Jacksonville Jaguars-LB/S Isaiah Simmons
With the #9 overall pick the Jaguars take the most athletic player on the board. The Jaguars recently added Joe Schobert to pair with Miles Jack. Now they add a third linebacker-hybrid player who can cover receivers, tight ends and running backs all game long. Most teams in a 4-3 defense spend more time with two linebackers on the field and five defensive backs. Simmons gives the Jaguars someone who will never have to come off the field regardless of what the opposing team's offensive formation is.
#10. Cleveland Browns-LT Andrew Thomas
The Cleveland Browns current left tackle is facing prison time after being arrested while in possession of 157lbs of marijuana. They need an immediate replacement and they get that with Andrew Thomas. Andrew Thomas could be the next great "Thomas" left tackle for the Browns and could similarly have a long and successful career for them.
#11. New York Jets-LT Jedrick Wills
The New York Jets need a LT and find it here in the draft with Wills. The Jets recently signed offensive tackle George Fant and claimed he could be their next starting left tackle. That was a terrible joke and it wasn't funny either. Instead if the Jets get Wills, Fant might be able to be successful on the right side of the line, while Wills protects Sam Darnold's blind side.
#12. Oakland Raiders-WR CeeDee Lamb
The Raiders get CeeDee Lamb, the best wide receiver in this draft. he is a gritty player who will be a great Raider for years to come. With CeeDee now leading a receiving core that also includes Tyrell Williams, Hunter Renfrow and TE Darren Waller, I expect Derek Carr to take another step forward in this offense and produce even better numbers than he did in either of the past two seasons with Jon Gruden.
#13. San Francisco 49ers-WR Jerry Jeudy
The 49ers traded Deforest Buckner to the Indianapolis Colts for this pick. They will be choosing between a WR & a DT (if they don't trade back). In this scenario they draft wide receiver Jerry Jeudy to help Jimmy Garoppolo open up the passing game for San Fran. Jeudy is the best route runner we've seen come out of college in a very long time, he will make Jimmy G's job a little bit easier this season.
#14. Tampa Bay Buccaneers-OT Josh Jones
The Buccaneers need to keep Tom Brady healthy during this two-year contract he signed. Josh Jones can come in and start at RT or possibly even start at LT and move Donovan Smith over to RT.
#15. Denver Broncos-WR Henry Ruggs
The Broncos need to add a wide receiver in this draft and take the one that falls into their lap at #15 overall. Ruggs gives Drew Lock another weapon to throw to and will help Lock be successful at the NFL level.
#16. Atlanta Falcons-CB C.J. Henderson
The Falcons have a huge need for cornerbacks and find one with the #16 overall pick. C.J. Henderson is probably the best coverage corner in this class outside of Jeff Okudah, his biggest problem is tackling, hopefully the Falcons defensive staff can improve his tackling technique and if they do, he could become an All-Pro corner in this league.
#17. Dallas Cowboys-DE K'Lavon Chaisson
With the loss of Robert Quinn, the Cowboys need to add an edge rusher to play opposite DeMarcus Lawrence. Here in the Draft they find that replacement in Chaisson.
#18. Miami Dolphins-SS Xavier McKinney
The Dolphins have no starting level safeties on their roster right now, with this pick they take the best safety on the board and address one of their starting safety positions.
#19. Oakland Raiders-CB Kristian Fulton Jr.
The Raiders find another player with championship pedigree in Kristian Fulton. Adding Fulton will help the Raiders solidify their cornerback position, giving them someone to play opposite Trayvon Mullen.
#20. Jacksonville Jaguars-CB Noah Igbinoghene
The Jaguars have lost two cornerbacks recently. Jalen Ramsey being the first, and A.J. Bouye being the second. Igbinoghene gives the Jaguars a talented and athletic corner who they can continue to develop into a potentially all-pro DB in the NFL.
#21. Philadelphia Eagles-LB Patrick Queen
Yes, I know, everyone has the Eagles taking a wide receiver in their mock drafts, but with the only two players qualified to play linebacker on the Eagles roster being Nate Gerry, and T.J. Edwards they find someone who helps drastically improve the Eagles set of linebackers.
#22. Minnesota Vikings-DT Javon Kinlaw
So many defensive tackle needs were addressed in free agency that Kinlaw has a bit of a fall in the draft, but he lands here, with the Vikings, where he will pair with Michael Pierce to create a formidable defensive frontline.
#23. New England Patriots-QB Jacob Eason
The Patriots need a new face of the franchise and find it in talented quarterback prospect Jacob Eason. Some Patriots fan will probably be angry that I didn't go Jordan Love with this pick, but personally I think Eason is the better prospect. Some may also think Jarrett Stidham is already the answer at QB and that the team should address a need on defense with this pick, only time will tell who is right on this one.
#24. New Orleans Saints-QB Jordan Love
In my last mock draft, I had the Saints drafting a wide receiver, but with the new addition of Emmanuel Sanders, instead the Saints now prepare themselves for when Drew Brees eventually retires and draft the quarterback of the future in Jordan Love.
#25. Green Bay Packers-WR Justin Jefferson (Packers trade #30, #94, and #209 to the Vikings for #25)
The Packers need to add another WR to their roster and find their man at #25 overall. Justin Jefferson and Davonte Adams will lineup on the same side of the field most plays and it will terrify opposing defenses.
#26. Washington Redskins-WR Tee Higgins
Because the Redskins traded back with the Dolphins, they gained another first round pick. With that pick they find an additional receiver for Dwayne Haskins to throw to. The Redskins now have a formidable trio of receivers with McLaurin, Higgins and Harmon.
#27. Seattle Seahawks-DE Yetur Gross-Matos
The Seahawks might re-sign Jadeveon Clowney, but even if they do, this pick still makes sense. Bruce Irvin is 32 years old and will most likely not be starting for the Seahawks for the next 5 years.
#28. Baltimore Ravens-ILB Kenneth Murray
Kenneth Murray beautifully falls into the Ravens lap here with the #28 overall pick. He is a great leader with tremendous character who will anchor the Ravens linebacking core for years to come.
#29. Tennessee Titans-DT Ross Blacklock
The Titans have a hole to fill on their defensive line, since they traded away Jerrell Casey, now they find his replacement in Ross Blacklock.
#30. Minnesota Vikings-CB Trevon Diggs
The Vikings had a rare trade with the Green Bay Packers but were willing to do so because they knew there would be a solid corner still on the board at #30 overall, and they got the Packers 3rd round pick in doing so. So, with the thirtieth overall pick the Vikings select Trevon Diggs. They have a huge need at corner with the departures of Trae Waynes, Mackensie Alexander, and Xavier Rhodes. They replace one of those corners with this selection. Don't be surprised if the Vikings take a multitude of corners in this year's draft.
#31. San Francisco 49ers-CB A.J. Terrell
The 49ers need a cornerback to play opposite Richard Sherman and find it here with A.J. Terrell. Terrell is a solid corner who is coming from a great school and a great culture in Clemson. The 49ers are in win now mode and add a player who knows how to win and can start immediately on their defense.
#32. Kansas City Chiefs-CB Jeff Gladney
The Chiefs, like the 49ers, need to find a starting corner to play opposite their #1 CB Charvarius Ward, with the #32 overall pick they find that starter in Jeff Gladney.
Round 2
#33. Cincinnati Bengals-OLB Zach Baun
#34. Indianapolis Colts-WR Denzel Mims
#35. Cleveland Browns-FS Grant Delpit (Browns trade #41 & #97 to the Lions for #35 & #149)
#36. New York Giants-WR Michael Pittman Jr.
#37. Los Angeles Chargers-LT Prince Tega Wanogho
#38. Carolina Panthers-DT Marlon Davidson
#39. Miami Dolphins-RT Lucas Niang
#40. Houston Texans-RB D'Andre Swift
#41. Detroit Lions-RT Isaiah Wilson
#42. Jacksonville Jaguars-DE AJ Epenesa
#43. Chicago Bears-SS Antoine Winfield Jr.
#44. Indianapolis Colts-CB Jaylon Johnson
#45. Tampa Bay Buccaneers-WR Jalen Reagor
#46. Denver Broncos-C Cesar Ruiz
#47. Atlanta Falcons-OLB Malik Harrison
#48. New York Jets-OLB Terrell Lewis
#49. Pittsburgh Steelers-DT Neville Gallimore
#50. Chicago Bears-DT Jordan Elliott
#51. Dallas Cowboys-WR Laviska Shenault Jr.
#52. Los Angeles Rams-RB J.K. Dobbins
#53. Philadelphia Eagles-SS Kyle Dugger
#54. Buffalo Bills-RB-Jonathan Taylor
#55. Baltimore Ravens-OLB Josh Uche
#56. Miami Dolphins-FS Ashtyn Davis
#57. Houston Texans-OLB Curtis Weaver
#58. Minnesota Vikings-WR Brandon Aiyuk
#59. Seattle Seahawks-OT Austin Jackson
#60. Baltimore Ravens-SS Jeremy Chinn
#61. Tennessee Titans-TE Adam Trautman
#62. Green Bay Packers-ILB Jordan Brooks
#63. Kansas City Chiefs-RB Clyde Edwards-Helaire
#64. Seattle Seahawks-DT Justin Madubuike