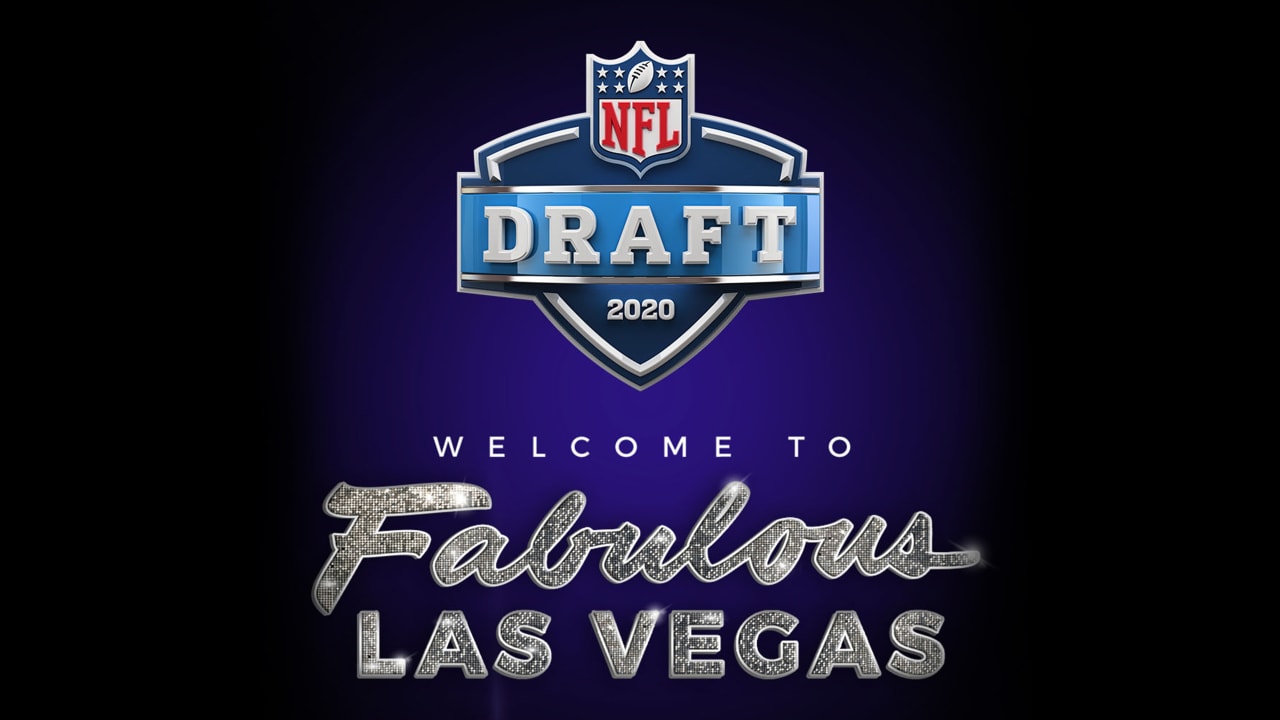 This Mock Draft will not consist of any trades and will only be covering the first round of the NFL Draft. After the first wave of free agency signings are completed, I will update my mock draft and adjust for what team needs were filled. As we get closer to the NFL Draft, I will also cover the second and third rounds.
#1. Cincinnati Bengals-QB Joe Burrow
All reports say the Bengals are targeting Joe Burrow with their #1 overall selection. He is a native of Ohio and will instantaneously become a fan favorite when they draft him. A few weeks ago, I wrote that the Los Angeles Chargers should try and trade up to the #1 overall spot and draft Joe Burrow. That was under the assumption that Burrow wouldn't want to play in Cincinnati, but he alleviated any of those concerns at the NFL Combine when he stated in media interviews that he will play for whichever team that drafts him.
#2. Washington Redskins-QB Tua Tagovailoa
            Every mock draft in America has Chase Young going to the Redskins with the #2 overall pick, but I don't think the Redskins are sold on the idea of Dwayne Haskins being the future of the franchise. Haskins was taken #15 overall, which goes to show he wasn't seen by everyone in the NFL as sure thing and this past season didn't show enough to alleviate the question of whether he can be successful in the NFL. Tua had been considered the #1 overall pick for the past two seasons until his hip injury. Every medical check Tua has had since his hip surgery has been extremely positive and by the time we reach the draft, there will be no medical concerns regarding Tua's hip. Quarterback is the most important position on the field and the Redskins get an upgrade with Tua.
#3 Detroit Lions–DE Chase Young
With Tua going to the Redskins at #2 overall, Chase Young beautifully falls into the lap of the Detroit Lions. The Lions desperate need a pass rusher to put opposite Trey Flowers and they find that in the draft with Chase Young. Young is arguably the best player in the draft so at #3 overall Young is a total steal.
#4 New York Giants-LT Mekhi Becton
            The Giants have a plethora of needs, some of which they will hopefully address in free agency. They could go a lot of different ways with this pick. The Giants could draft lock down corner Jeffrey Okudah, they could draft the athletic Isaiah Simmons to provide a playmaker on their defense, or they could draft Derrick Brown to replace free agent Leonard Williams. Instead the Giants address the offensive line. They need to improve the offensive tackle position and with Becton the Giants get the lineman with the highest potential ceiling in this draft class. His ceiling being a future NFL Hall of Fame left tackle. The Giants still have Nate Solder under contract through 2022 and if they made this selection, they would most likely slide him over to the right tackle position.
#5 Miami Dolphins–QB Justin Herbert
The Dolphins need a franchise quarterback and they get one in Justin Herbert. This selection could change if the Dolphins went out and signed say Jameis Winston or Teddy Bridgewater to a long-term contract, but all signs point to the Dolphins selecting a quarterback in this draft and Justin Herbert is the best one on the board.
#6 Los Angeles Chargers-LT Andrew Thomas
The Los Angeles Chargers just traded away LT Russell Okung to the Carolina Panthers for RG Trai Turner. This trade created a glaring need for a new franchise left tackle. The Chargers fill that need by selecting Thomas. He will provide the Chargers with someone who is an excellent run blocker and exceptional pass blocker.
#7 Carolina Panthers-CB Jeffrey Okudah
Almost every mock draft out there has Derrick Brown going to the Panthers with the #7 overall pick, because they have Okudah going to the Lions at #3. With Okudah still on the board the Panthers choose him over the other options like Brown and Isaiah Simmons. The Panthers top two cornerbacks in 2019 were James Bradberry and Ross Cockrell, both of whom are free agents this offseason. Okudah is an upgrade over both of those corners and can be a cornerstone of this defense for at least the next five seasons.
#8 Arizona Cardinals-RT Tristan Wirfs
The Cardinals biggest current need is a starting right tackle, and they get the best one available in the 2020 draft in this mock. If the Cardinals sign a starting right tackle in free agency this pick will almost certainly be a wide receiver, but since that hasn't happened yet, this is who they should draft. They get an extremely athletic, powerful blocker on the right side of their line who will free up running lanes and help keep the pocket clean for Kyler Murray.
#9 Jacksonville Jaguars-LB Isaiah Simmons
            The Jaguars found themselves in the perfect situation in this draft. Derrick Brown, Javon Kinlaw and Isaiah Simmons are all on the board when they are on the clock. After careful consideration the Jaguars decide to use this pick to draft Isaiah Simmons. The Jaguars get an extremely athletic playmaker to add to their defense. A linebacker who can slide outside and cover Tight Ends and Slot Receivers is a dynamic addition to this already talented defense. Derrick Brown was the other player under consideration, but Abry Jones and Tavon Bryan already provide the Jaguars with solid defensive tackle play so the bigger need is at linebacker.
#10 Cleveland Browns-LT Jedrick Wills Jr.
            The Cleveland Browns starting left tackle from last season is a free agent right now and most likely headed to prison after being arrested while in possession of 157 lbs of marijuana. Jedrick Wills protected Tua Tagovailoa's blind side the past two seasons, and let me make it clear, he was not at fault for the play that led to Tua's hip injury. Wills completed his blocking assignment on that play, just like he did essentially every play of his career at Alabama. The Browns get a solid offensive tackle who will help decrease the number of times Baker Mayfield is pressured in the pocket, so that he will hopefully throw less interceptions this upcoming season.
#11 New York Jets-LT Josh Jones
The Jets have a huge need for offensive tackle, they need an upgrade on both sides of the line. Reports say the Jets have been linked with Jack Conklin in free agency and signing him would address their RT position, but they still need an upgrade on the left side, and they get it in Josh Jones. The Jets get a solid pass protector who also excels in the run game.
#12 Las Vegas Raiders-DT Derrick Brown
I am shocked every time I do a mock draft, when Derrick Brown is still available after the top 10 picks, but with there being such a big need at Offensive Tackle for the teams in the top 10 I believe we will see this happen when the NFL Draft officially begins on April 23rd. The Raiders, under the leadership of Jon Gruden and Mike Mayock, are trying to develop a winning culture and of all the players available on the board none can help them do that more than Derrick Brown. He is a disruptive force on the defensive side of the ball and provides a solid foundational piece for the Raiders to build their defense around. Some could argue the Raiders should be taking CeeDee Lamb, Jerry Jeudy or Henry Ruggs at this spot, but this is such a deep wide receiver class and the Raiders still have a chance to get a top receiver with their #19 overall selection.
#13 Indianapolis Colts-WR CeeDee Lamb
CeeDee is the best wide receiver in this draft, Jerry Jeudy is a close second, but CeeDee is the perfect choice for the Colts who are in dire need of a playmaking wide receiver. T.Y. Hilton is 30 years old and on the last year of his contact. the Colts could re-sign him this offseason, but they still need help at the position, and they get that from CeeDee.
#14 Tampa Bay Buccaneers-OLB K'Lavon Chaisson
            The Tampa Bay Buccaneers top three pass rushers: Shaquil Barrett, Jason Pierre-Paul, and Carl Nassib are all free agents this offseason. It's rumored that the Bucs might be placing the franchise tag on Barrett, so that would bring one edge rusher back, but with the Buccaneers also in the market for a quarterback this offseason they most likely won't be able to pay a second pass rusher. Chaisson gives the Buccaneers that second edge rusher to go opposite Barrett.
#15 Denver Broncos-WR Jerry Jeudy
The Broncos get the best route running wide receiver in this class to pair with Courtland Sutton and DaeSean Hamilton. This trio of receivers combined with Noah Fant at TE should give Drew Lock a plethora of options to throw to so that he hopefully has an even more successful sophomore season in the NFL.
#16 Atlanta Falcons-DT Javon Kinlaw
The Falcons had a lot of areas they could have gone with this pick but end up choosing to draft Javon Kinlaw to put next to Grady Jarrett on the defensive line. These two bad boys should stuff the run all season long and even put some pressure on the quarterback with an interior pass rush.
#17 Dallas Cowboys-CB Noah Igbinoghene
The Dallas Cowboys will most likely be losing Byron Jones in free agency this offseason, if they do, Igbinoghene would be a great replacement for the Cowboys. Of all the corners in the SEC Igbinoghene had the best performances against LSU and Alabama when facing their top tier receivers. Igbinoghene originally came to Auburn as a wide receiver but has since made the transition to cornerback and has turned into one of the best corners in college football.
#18 Miami Dolphins-LB Kenneth Murray
The Dolphins need playmakers on their defense and this guy gives them just that. Murray is a sideline to sideline tackler who will also provide great leadership for that defense both on and off the field.
#19 Las Vegas Raiders-WR Henry Ruggs
The Raiders get a speed demon with this pick. Someone who can blow the top off defenses and get open against almost anyone with his speed alone. Ruggs, like many of the other picks Mayock and Gruden will be making this April, comes from a winning culture as he won a national championship with Alabama his freshman year.
#20 Jacksonville Jaguars-CB C.J. Henderson
            Henderson is an athletic freak who is a great coverage corner. He will struggle if you ask him to make tackles in the open field, but when it comes to taking away an opposing teams' number one option, this guy is great for it. Henderson ran a 4.39 40-yard dash at the combine, had 20 bench reps of 225 lbs and had a vertical of 37.5 inches. he isn't Jalen Ramsey, but he will get the job done for the Jaguars.
#21 Philadelphia Eagles-LB Patrick Queen
Every mock draft I have seen has the Eagles taking a wide receiver with the #21 overall selection, but I just don't see it. The Eagles don't need more receivers, they just need to have the ones they already have stay healthy. The Eagles have other needs that are more pressing. In Patrick Queen the Eagles get a player who can command the middle of their defense. A linebacker who can cover, make plays stopping the run, and even provide some pressure on stunt blitzes.
#22 Buffalo Bills-WR Tee Higgins
            The Bills need a true #1 Wide Receiver on their depth chart, and they need it to be one with size considering their top two receivers (John Brown and Cole Beasley) are 5'11" and 5'8". Tee Higgins gives them just that, a tall 6'3.5" WR with 34-inch arms who can go up and win jump balls in the air. Josh Allen gets a target with a very large catch radius, something that should help him considering he isn't known for being the most accurate of passers.
#23 New England Patriots-OLB Zach Baun
            Both New England Patriots starting outside linebackers Jamie Collins and Kyle Van Noy are free agents this offseason. Zach Baun would fit perfectly into the Patriots defensive scheme as an outside linebacker/edge rusher who can put pressure on the quarterback, drop back in coverage, or match up in man coverage on tight ends and running backs.
#24 New Orleans Saints-WR Justin Jefferson
Justin Jefferson is one of the best wide receivers in this class and the Saints find him here at #24 overall. Pairing Jefferson with Michael Thomas will give opposing defensive coordinators nightmares all week long as they try and game plan how to stop the Saints passing attack.
#25 Minnesota Vikings-SS Xavier McKinney
            The Vikings could go with strong safety or corner at #25 overall, here they decide to go with Xavier McKinney to replace free agent Anthony Harris. McKinney will slide into this spot well and provide the Vikings with solid play from that position.
#26 Miami Dolphins-LT Prince Tega Wahogho
            The Dolphins have found the new leaders of their offense and defense in Justin Herbert and Kenneth Murray. Now they find a new franchise left tackle who will keep the pocket clean for Justin Herbert. PTW isn't talked about nearly as much as the top 5 offensive tackles in this draft, but he is right behind that group and will be a solid starter in this league.
#27 Seattle Seahawks-WR Denzel Mims
            The Seattle Seahawks add another weapon in the passing game for Russell Wilson to throw to. The Seahawks have many other needs including left guard, right tackle, defensive tackle, and defensive end, but instead they give the highest paid player in the NFL another weapon in the passing game. A trio of Lockett, Mims and Metcalf would have opposing defensive coordinators trembling.
#28 Baltimore Ravens-OLB Terrell Lewis
With Matt Judon and Pernell McPhee both entering free agency the Ravens have a need at outside linebacker and Terrell Lewis can fit in nicely with their defense. Lewis gives them someone with speed and athleticism off the edge who can also drop back in coverage when needed.
#29 Tennessee Titans-RB Jonathan Taylor
            Derrick Henry is a free agent this summer and it's possible the Titans let someone else pay him. It has been seen time and time again throughout history in the NFL that running backs don't do as well on their second contracts as the tread on their tires starts to wear down. I don't think the Titans want to risk paying Henry a long-term top dollar contract only to see him then break down due to injury. Jonathan Taylor was the first running back in college history to run for 2000 yards in three consecutive seasons, he's a beast. He can come in and tote the ball for 25 carries a game and five years from now the Titans can draft another running back.
#30 Green Bay Packers-CB Kristian Fulton Jr.
            The Packers have needs at Wide Receiver and Inside Linebacker but there wasn't anyone on the board that they loved. Kevin King is a free agent in 2021 and with Kenny Clark, David Bakhtiari, Corey Linsley, and Aaron Jones all also being free agents in 2021 there's a good chance King doesn't get re-signed. The packers look to the future with this selection and add another solid cornerback to their roster. Fulton will contribute immediately, and start opposite Alexander in 2021.
#31 San Francisco 49ers-FS Grant Delpit
            The 49ers starting free safety Jimmie Ward is now a free agent and might not be back next season. Grant Delpit would provide the 49ers with a great deep safety for at least the next five years.
#32 Kansas City Chiefs-CB Trevor Diggs
            Three of the Chiefs top four corners are all currently free agents. This is by far their greatest area of need and Trevor Diggs gives the Chiefs a tall athletic corner that can match up against the best wide receivers in the AFC West next season.
____________________________________________________________________
This concludes my first official 2020 mock draft. You may have noticed that Jordan Love was not selected in the first round of this mock draft, that is because I do not believe he is worthy of a first round selection even though some think he could be a top 10 selection. It is very possible that a team falls in love with him and takes him in the first round, but in my opinion that would be a mistake.
If their were any other names you think should have went in my first round mock draft please comment with who you think should have went in the first round and why.